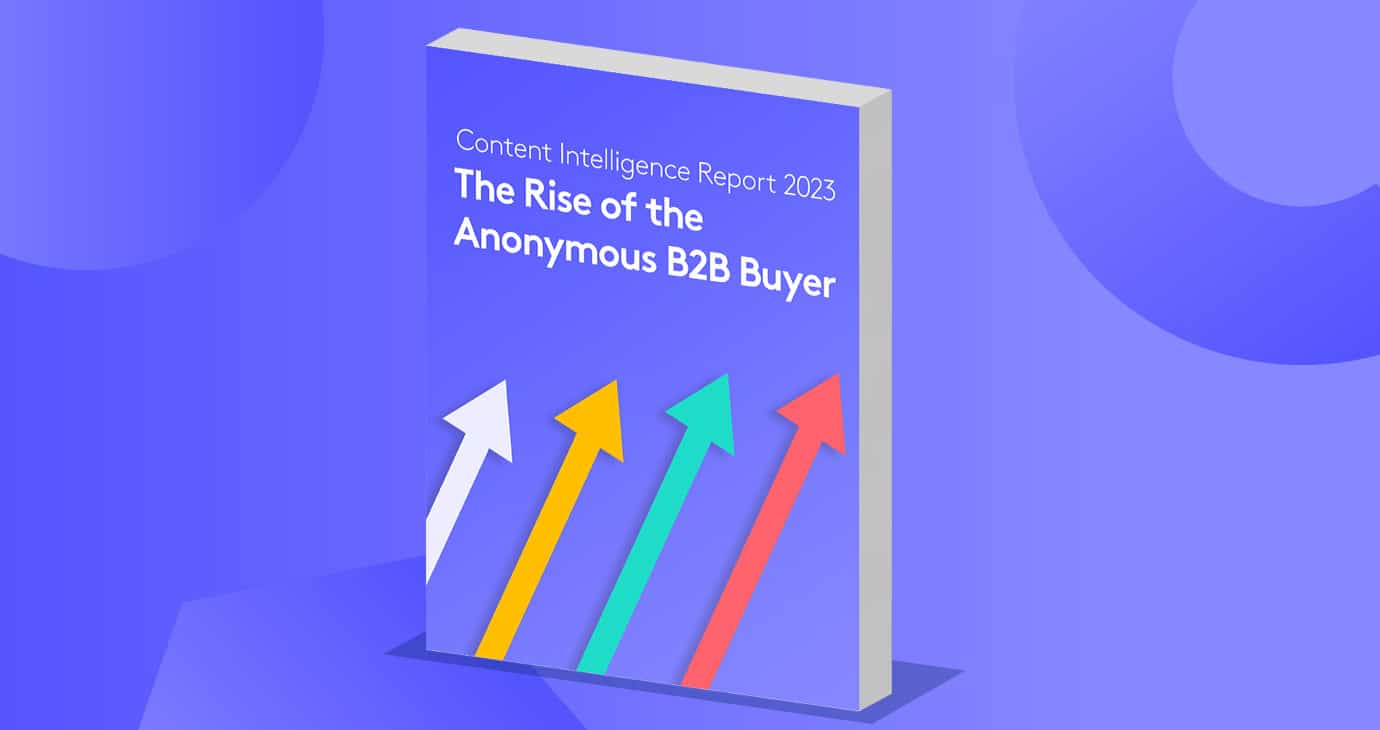 PathFactory News
PathFactory ABM Data Shows Rise in Anonymous B2B Buyer Engagement
February 21, 2023 – Toronto, Canada — Today PathFactory announced the release of its Content Intelligence Report 2023: The Rise of the Anonymous B2B Buyer. The report, which looks at data across 1.3+ million accounts and  three timelines (pre-pandemic, during the pandemic, and post-pandemic), aims to understand the main differences between how anonymous and known buyers consume content throughout their B2B buyer journeys. You can read the full report here.
Among the key findings in the report, PathFactory data showed:
Highly-engaged buyers are staying anonymous. The average number of anonymous visitors engaging per account has skyrocketed to 31-96 visitors, depending on segment size.
Mobile-friendly websites are crucial for anonymous visitors. 39% of anonymous buyers consume content on mobile, an increase from 25% in 2019.
Buying committees continue to get larger. The average number of known contacts per account has increased from 10 to 17 for  companies with over 1,000 employees
Content engagement remains high. Content engagement overall is slightly lower than during the pandemic but still much higher than pre-pandemic levels
"The 'tried and true' formulas for capturing and closing B2B deals now contend with increasingly complex buying groups, longer sales cycles, and a strong buyer preference for digital-first, self-service journeys," said Christine Polewarczyk, SVP Product Marketing and Research at PathFactory. "With the sharp rise in anonymous ABM engagement also in play, revenue teams have to look beyond traditional lead scoring models and MQLs to identify opportunities and grow revenue. The new world of B2B buying requires advanced known and anonymous personalization, conversion and buying signal capabilities that only a content intelligence solution can provide."
Leading enterprise and mid-market B2B companies use PathFactory's content intelligence  to activate campaigns, accelerate nurture, improve win rates, and understand content performance by delivering personalized content experiences across the buyer's journey for known and anonymous audiences. Using content AI, automation and analytics  to connect B2B buyers with right content at the right place and at the right time, PathFactory helps B2B revenue teams generate more opportunities, accelerate deals, and capture better buying signal data to unlock more revenue.
PathFactory's content intelligence platform is currently being used by several enterprise and mid-market customers, including Adobe, Cisco, and Anthology.
###
About PathFactory:
PathFactory was recently recognized by Deloitte as one of North America's Technology Fast 500 and Canada's Technology Fast 50 companies. It was also named the winner of Oracle CX's inaugural visionary ISV partner of the year 2020, 2022 Top-Rated Content Marketing Software by TrustRadius, a 2022 Content Experience Leader by G2, and a 2019 Cool Vendor in Technology Marketing by Gartner. Learn more about PathFactory's Intelligent Content Platform and the companies that use it at PathFactory.com.