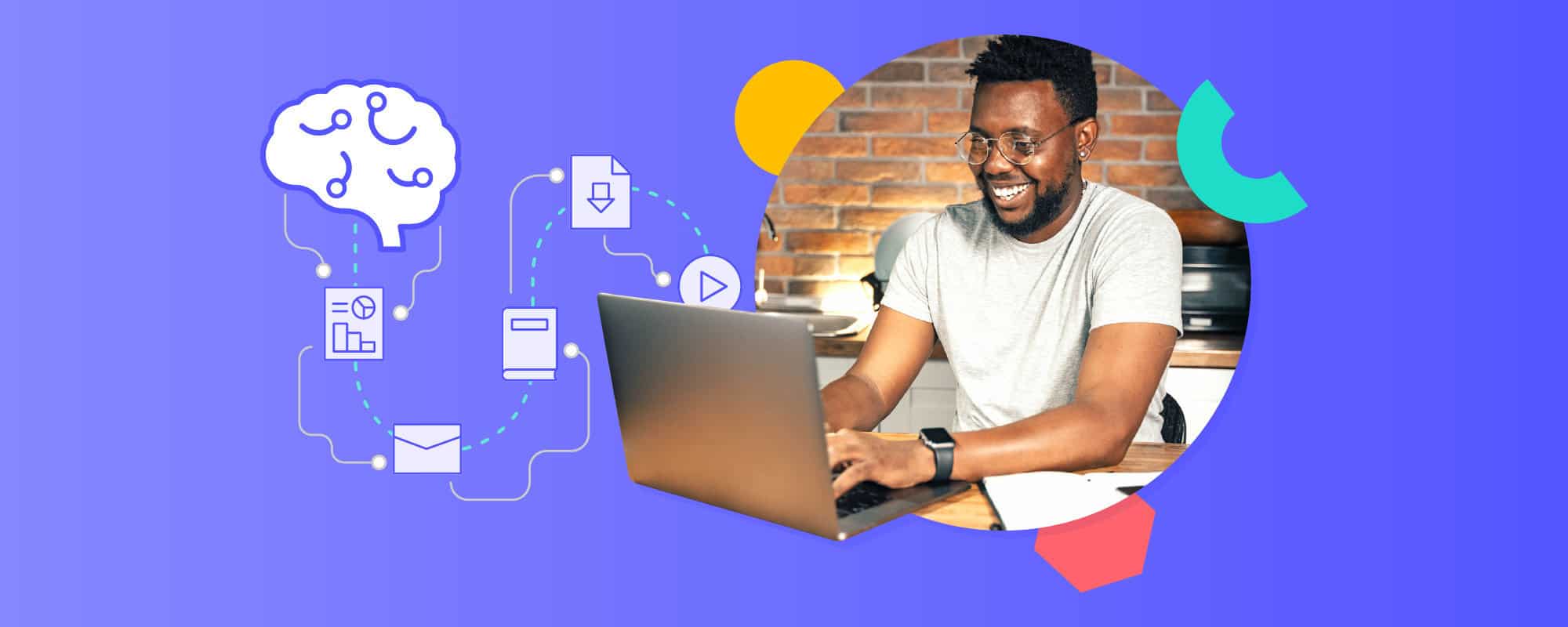 Best Practices
Blind Zebra x PathFactory: How to Build High-Quality Pipeline Efficiently
If you're a B2B company, you know the importance (and difficulties) of generating pipeline. With so many tools, channels, campaigns, and personas to consider, it's easy to fall into the trap of email cadences as your main tactic when doing outreach. The modern B2B buyer has changed, and they want more personalization (and less emails) in their marketing outreach. The folks at PathFactory partnered with Blind Zebra, a sales coaching company, to offer a few tips on how companies can refresh their pipeline gen strategy for the modern market.
Diversify how you're using LinkedIn: In today's environment, LinkedIn messages are so saturated with spam and bots that it's extremely difficult to set up a meeting through cold LinkedIn outreach.  Instead, take a more organic approach. Try these two strategies to leverage LinkedIn to build pipeline.

Create quality content. Creating content is a long game, but if you are consistent and thoughtful about what you post, it can bring in high-quality inbound leads. The most important thing is to create quality content that keeps your audience coming back (and encourages people to opt-in to subsequent content!)
Interact with your prospects. When you connect with a prospect on LinkedIn, don't immediately slide into their inbox. Your prospects are smart and will see right through that. Instead, spend a few weeks interacting with their posts and engaging with them. Putting in the time and energy upfront will pay off, since people are more likely to say yes to a meeting when you've interacted previously.
2. Leverage your existing network: Cold email and cold calling is great, but it's exponentially more difficult to get a stranger to meet with you. People are much more likely to take a meeting with a mutual connection, so figure out which of your connection's network you'd like to tap into:
Sit down and create a list of your top 15-20 connectors. Connectors are people who are active in your industry, have strong networks, and an abundant mindset.
Set up coffee meetings (or virtual coffees) with these connectors. Use these meetings as an opportunity to dig into what they do and who they sell to. Identify overlaps between your ICPs.
Once you've spent the time genuinely getting a good understanding, the two of you can swap contacts.
It's crucial to come to these meetings with your homework done. Take the time before the meeting to go through your connectors' LinkedIn connections and identify 2-3 people to ask for personal introductions to. The key here is that you're just asking for an introduction, not a recommendation. It's on you to impress the prospect! And remember to offer to facilitate introductions to people in your network, too!
3. Add personalization tools to your martech stack: Most B2B SaaS companies have all the usual suspects: a CRM, web or social analytics platform, and a website CMS, but a growing number of companies are adding personalization tools into the mix as well. By providing a tailored experience to your buyer that provides the resources they're looking for, in the format they prefer is shown to accelerate funnel velocity and shorten sales cycles. With content intelligence in particular,  you can recommend only the most-relevant content, track the visitor through their buyer journey based on their content engagement, and know when to start the sales conversation.
4. Build stronger alignment between your sales and marketing teams: Sales and marketing alignment is essential for successful pipeline generation in B2B SaaS. When sales and marketing teams work together, they can create a unified strategy that leverages the strengths of both teams to maximize the effectiveness of their efforts. Sales can provide valuable insights into customer needs and preferences, while marketing can develop campaigns and materials that target those needs and effectively bring in new leads. By combining their efforts, sales and marketing teams can create a powerful pipeline generation system that will help them achieve their goals.
Building high-quality pipeline will always be one of the biggest challenges a salesperson faces. But, in today's market it's important to work smarter, not harder. Instead of spending hours dialing, test out these strategies to fill your pipeline with less lift.