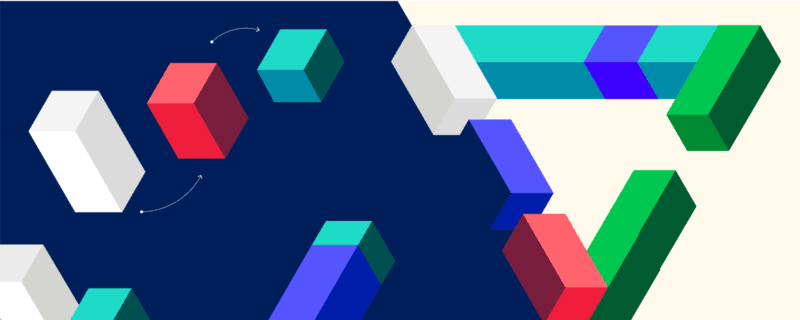 Product Information
Identify Sales-Ready Buyers at a Glance with PathFactory Enhanced Analytics
Today, it's my enormous pleasure to announce some major enhancements to the PathFactory (formerly LookBookHQ) content marketing platform's analytics. The highlights include the ability to:
Segment visitors to PathFactory content experiences by sales readiness based on their relative content engagement
Easily identify "content bingers" and faster-moving prospects based on content consumption thresholds across all PathFactory Content Tracks
Access beautiful standard reports and exportable custom searches to ensure that your PathFactory engaged intent data is more actionable than ever
But before I get into all the super cool "what" details, I'd like to tell you a bit about the "why" – because that's even more important.
Different Strokes (Pokes?) for Different Folks
Everyone's different, right? That's certainly true when it comes to content engagement. I think we'd all agree that there's an enormous difference between a visitor – let's call her Sally – who engages with 4 content assets for over 6 minutes in total and another visitor – Bob – who clicks through but only engages for 7 seconds before he bounces.
Sally has binged – i.e. engaged with multiple content assets and demonstrated a good degree of research intensity in a single session. Bob, on the other hand… Well, that click definitely didn't do very much for you as a marketer or for him… The original offer or CTA may have enticed him to click but Bob was not a serious prospect that went on to self-educate.
Below are three fundamental principles by which we can assess the real engagement of Sally, Bob and all the other visitors to our clients' PathFactory content experiences:
Principle #1: PathFactory visitors engage with content in different ways – some binge, some don't
No two clicks are created equal – how prospects behave on the destination side of the click is very important. Specifically, post-click analytics tell you how engaged with your content your visitors really are and, therefore, how interested and informed they are and their relative state of sales readiness.
Principle #2: How PathFactory visitors engage with content is an excellent indicator of their sales readiness and velocity
Here's the kicker: content engagement is a definitive indicator of sales readiness – prospects that binge on content are 2.4X times more likely to be sales-ready. We've seen this in our customers' data.
But just like clicks, content engagement isn't created equal either. What can be considered "good" content engagement will differ by PathFactory content experience, content asset, stage of the buyer's journey and campaign.
Principle #3: You should treat types of PathFactory visitors differently within your marketing/MAP
So as a marketer, you need to identify bingers and faster moving prospects like Sally and treat them differently from Bob in our example above – you want to accelerate or fast-track Sally versus maintain a "steady as she goes" rhythm for Bob, continuing to nurture him until he's ready to buy.
That's why we've introduced a new feature into the PathFactory platform – the ability to classify visitors to a LookBook based on how they engage with your content (e.g. do they binge? How well do they binge?). We call this "LookBook Sales Readiness Configuration."
You can classify a visitor to a LookBook content experience as 1 of 3 types:
Fast Moving Buyer (FMB)
Average Moving Buyer (AMB)
Slow Moving Buyer (SMB) – AKA everyone who is not a FMB or AMB!
There are two ways to define your FMBs and AMBs to each of your LookBooks:
Based on their PathFactory Engagement Score; or
Based on the number of content assets viewed and total engagement time across all content assets in that LookBook
So, for example, you may want to set up your Sales Readiness Configuration for a particular LookBook using Engagement Scores thus (e.g. someone will be a FMB if they have an Engagement Score of greater than or equal to 4):
Or, alternatively, using Assets Viewed & Engagement Time:
You can create a default Sales Readiness Configuration for all your LookBooks within Analytics => Settings (see screenshot below) or, as above, you can overwrite this at an individual LookBook level via the new tab called (yes, you've guessed it) "Sales Readiness Configuration."
For more information about the PathFactory Visitor Framework, please have a look at this presentation:
Enhanced Analytics
We've always had awesome data at the individual PathFactory content experience level, but our new enhanced analytics rolls up all of this data to give you:
Views across all your PathFactory Content Tracks
Visitor-type centric reports (e.g. the number of Fast Moving Buyers (FMBs) across PathFactory Content Tracks A, B and C for date range T)
Our enhanced analytics make it even easier to identify your content bingers and Fast Moving Buyers, as well as more clearly highlighting the value that your use of PathFactory Content Tracks is bringing to your marketing.
So, what's included?
A new Dashboard that breaks down your visitors by type and highlights the incremental content engagement you've achieved
 Beautifully formatted visual reports for all visitors by content engagement and by sales readiness
The ability to produce CSV downloadable reports for custom searches across a given date range by visitor type, by PathFactory content experience type or for selected PathFactory experiences.
Want to know how many bingers, FMBs, AMBs and captured leads your LookBooks from a particular campaign produced? Easy! Want to then download the list complete with their visitor IDs and engagement details? Done in seconds! It's never been easier to produce the data you need to take your LookBooking to the next level.
Over to You…
If you're an existing PathFactory customer, you're going to see a new "Analytics" item appear in the menu bar of your PathFactory authoring environment next time you log in – just like that with no need to do a thing. Your Client Success Manager will be in touch with you soon to give you a personal walkthrough (if he/she hasn't already reached out – the team is pretty excited to show this off!).
If you're not a customer (yet!) but would like to learn more, give us a shout and we'll have a chat.
We developed the PathFactory Visitor Framework and designed the enhanced analytics in close collaboration with our customers and tested both with many of you. But, needless to say, I'm sure there are things we can do better in the next release so stay tuned.