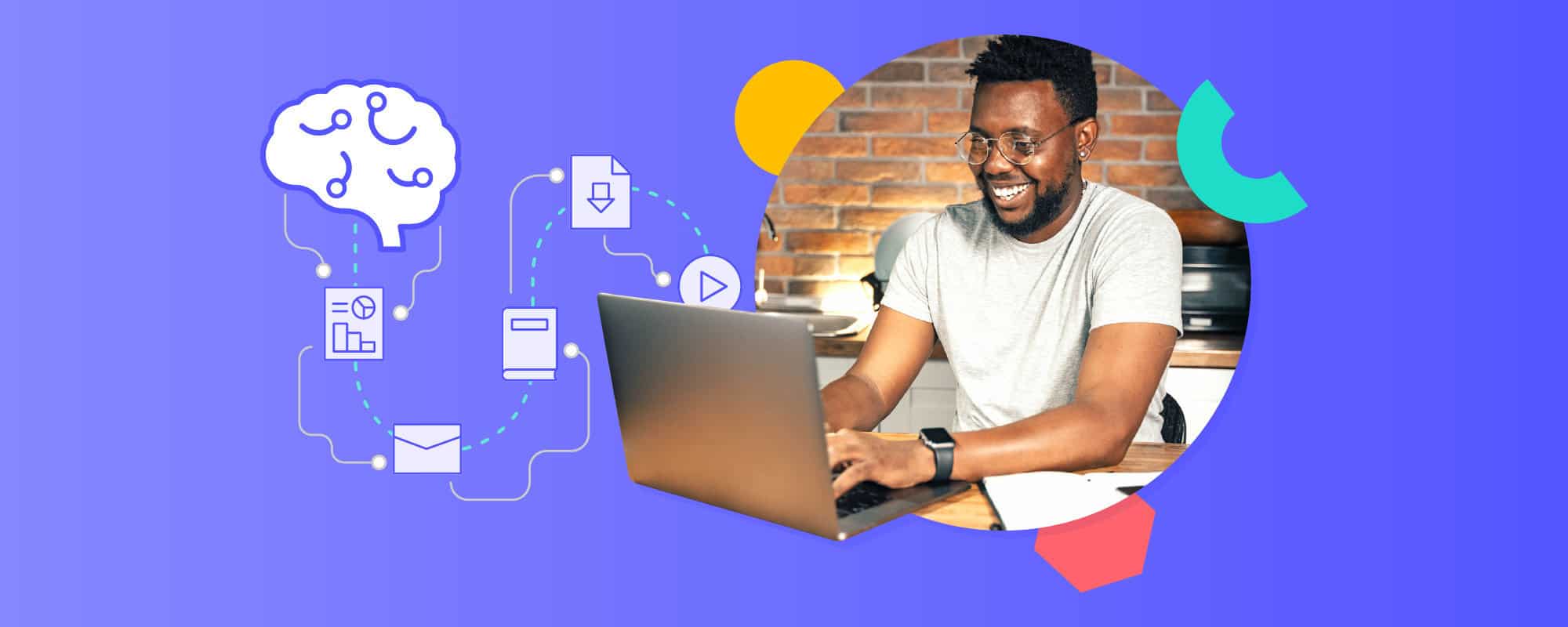 Marketing Leadership
Why a Unified Revenue Team is the Best Way to Prioritize the Customer Experience
This article was written by PathFactory's former COO Helen Baptist. If you're interested in hearing more of Helen's thoughts on leading a single revenue team, be sure to listen to her Revenue Rehab podcast episode, hosted by Brandi Starr, here.
What is a 'revenue team'?
A revenue team is made up of both sales and marketing roles acting together as one function with the shared goal of increasing revenue through traffic, leads, and sales.
At many companies, the C-suite might consist of a Chief Executive Officer, Chief Marketing Officer, Chief Sales Officer, Chief Finance Officer, and Chief Operations Officer. At PathFactory, my official title is COO, but in reality I act as a Chief Revenue Officer leading our two revenue teams (sales and marketing) and our customer experience team. This organizational design model as an efficient and effective way for companies to:
Use finite resources more efficiently and effectively. No team (no matter how hard we work!) has infinite resources, so as a leader it's your job to be efficient with the resources you do have. By looking at resources across traditional marketing and sales teams holistically, you're creating a unified team with the same goals, strategy, and messaging. This also gives you the flexibility to use budget and headcount where it's needed most in the moment across sales and marketing without politics or process getting in the way of what's best for the business.
Reduce competing interests. In any organization, there are usually a few C-suite members with their own teams, ideas, and strategies that they are looking to support. Sometimes executives are in lockstep with each other, but I've also seen situations where there are competing priorities and limited resources so some ideas can get overlooked or deprioritized. Since I'm leading the entire revenue team, I can mitigate the classic sales and marketing alignment challenges that so many companies still struggle to address. We operate across sales, marketing and CX with one set of goals and priorities so that we aren't shifting gears every quarter, or working against each other's efforts unintentionally.
Improve information transparency and internal communication. Similar to the point above, leading a unified revenue team means that I can share information with the whole revenue team, as opposed to just the sales, marketing, or customer experience team. Whether it's transparency around OKRs, the buyer journey, or improvements we should make, the team stays on the same page and aligned on goals and next steps.
As a revenue team leader, I naturally have a vested interest in sales, marketing, and CX alignment because it's the best way to keep teams focused on the same goal: revenue.
Three tips to successfully lead one combined revenue team
"Managing a single revenue team means that you need to be focused on optimizing workflows, data, insights, all for the customer experience—not for the people doing the job"
Remove friction in the buying process
Revenue generation is dependent on providing a frictionless customer experience at every stage of the sales funnel. A Gartner stat I often like to reference is that only 17% of the buying journey happens with a sales rep from a company; the other 83% the buyer is self-nurturing and self-educating. The biggest portion of the buying journey is an individual one—just your buyer and your content—so consider the content experience you're providing to them and how much friction they experience.
Handle customer handoffs better
We all know about the marketing to sales handoff, but if the first question an implementation person asks when they get on the phone with a new customer is "so, why did you buy PathFactory?" there's a disconnect somewhere in the team that I need to fix. Increased investment in customer marketing means the customer experience now starts where the buyer experience ends, so it's crucial to ace the customer hand-off and keep that customer top-of-mind even though they've already signed on!
Speak with one voice
Increased investment in customer marketing means the teams that create customer-facing content need to make sure the story they're telling is the same at each customer touchpoint. Whether it's a customer call, a blog, a thought leadership piece, or a release note from the product team, messaging consistency is critical. If it's not, it results in a poor customer experience.
You might be seeing a theme here: all of my tips come back to one theme that I constantly emphasize with my team: a united and integrated team focused on accomplishing the same goals with the same set of tools is the best way to grow pipeline and accelerate revenue growth. It's not new to 'break down silos', yet many companies still find themselves with disconnected teams, competing interests, and metric overload.
This blog is just meant to give you an idea of how to start developing a leadership strategy for a single revenue team. If you'd like to dig in deeper with me, listen to the full conversation with Brandi Starr, host of the Revenue Rehab podcast, or reach out directly at helen@pathfactory.com.