End one-size-fits-all marketing
Content intelligence ensures you reach your target accounts with the right information at the right time through personalized content experiences.
Stop making your buyers hunt for content
Automate ABM on your website and create consensus in the buying committee by creating account-specific content journeys for each visitor — giving your buyers an experience that reflects what they're looking for.
Traditional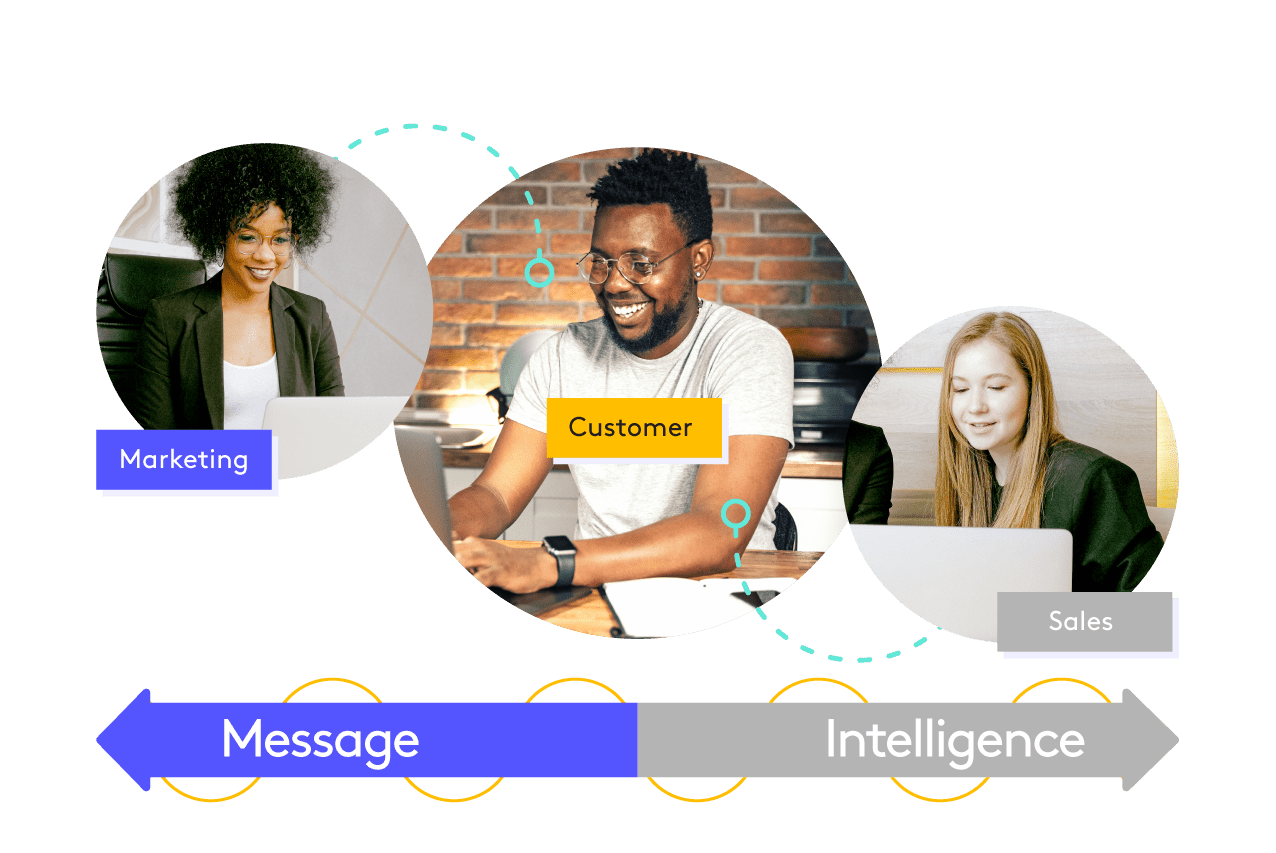 ABM
Scale your ABM programs
AI-powered content intelligence allows B2B marketers and sellers to move beyond one simple point solution.
Most ABM solutions available today personalize content offers to accounts, geographies, and industries across your digital channels. Unfortunately, the experience after the initial click is rarely personalized to the person or account. PathFactory changes that.
A tailored experience
Provide a personalized experience after the initial click and stand out from your competition.
Build personalized journeys for your accounts or individual buyers that offer AI-powered content recommendations that promote 'bingeing'.
Build tailored landing pages — complete with your target account's logo
— in minutes, saving you hours of development time.
Segment and route your prospects to relevant content experiences based on characteristics like  account name, industry, geography, or company size (or just import them from 6sense).
Understand how your buyers are consuming your content at a deeper level, and know what topics they find interesting.
ABM content creation
and delivery at scale
Package up account-specific content, or map existing content to the right account, without IT, Web Development or excessive Marketing Ops workload.
Understand content
consumption by account
Determine your accounts that are the most sales ready, and which topics and assets are resonating with them.
Recommendations that
get smarter over time
Go beyond the initial content offer and build AI-powered content journeys tailored to each individual at every stage of the journey.
Best-in-class
account identification
All PathFactory subscriptions include 6sense Account Identification at no additional charge, so you can gain account- and individual-level details about your buyers.
Go beyond the ABM landing page
ABM is just the beginning. Templated Experiences enables you to build personalized landing pages with AI-recommended content for every buyer. Watch a quick demo, or take a deeper dive into how Templated Experiences can help you at every stage of the buyer journey here.