The Intelligent Content Platform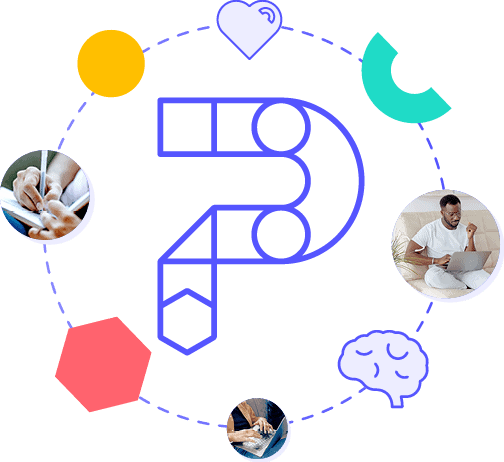 PathFactory is the most-trusted content intelligence platform that connects B2B buyers with the content you want them to find
PathFactory helps buyers buy. Through contextual and personalized content recommendations, buyers easily self-educate and self-direct their content consumption.
Similar to how people consume content in their personal lives, buyers are encouraged to 'binge' content that is relevant to them.
PathFactory empowers marketers by delivering hyper-personalized content experiences to visitors. Visitors find the information they need faster resulting in accelerated buyer journeys and higher engagement.
Marketers are able to surface and identify content gaps, optimize their content for SEO, and research new ideas.
PathFactory helps GTM teams move target accounts and opportunities through pipeline.
By providing insight into the  buying journey, revenue teams are armed with key buying signals  to inform their next best action, making it easy to deploy content experiences rich with relevant content.
PathFactory empowers you to become more intelligent about your company's content
With PathFactory, B2B marketers enable their buyers and revenue teams by accelerating buyer journeys through content engagement. Using its proprietary content intelligence, PathFactory helps B2B companies understand the quality and performance of their content, while using AI to serve up relevant information to visitors based on what they want to read. By providing timely and integrated content experiences for every stage of the buying journey, buyers are able to self-educate, self-qualify, and make purchase decisions faster.
Designed for your entire go-to-market team, PathFactory's Intelligent Content platform allows you to nurture in real-time, deliver ABM experiences, and drive web conversions. From first touch to renewal and cross-sell, you can start measuring the metrics that matter—the time and frequency each person and account spends on your assets and web pages, as well as the topics and formats that perform best.
PathFactory adds much-needed content intelligence to your martech stack, providing unprecedented insights that help optimize your company's:
With content intelligence, you'll access a unified view of the role your content plays in the customer journey. Start getting answers to questions like:
Which customers are ready to buy?
What's my account penetration?
Who is part of the buying committee?
You'll also gain deeper insight into how your content performs, who's bingeing it, and what types of content  result in the highest consumption.
Just a few companies that are already seeing results with PathFactory:
[With PathFactory] we served up customer reports to our sales team, so they could see engagement across all content tracks in-market and had the ability to drill down to the individual contact level.
Jen Leaver
Senior Global ABM Manager
Bazaarvoice